John and I are proud to introduce our brand new Leather and Wood Trays!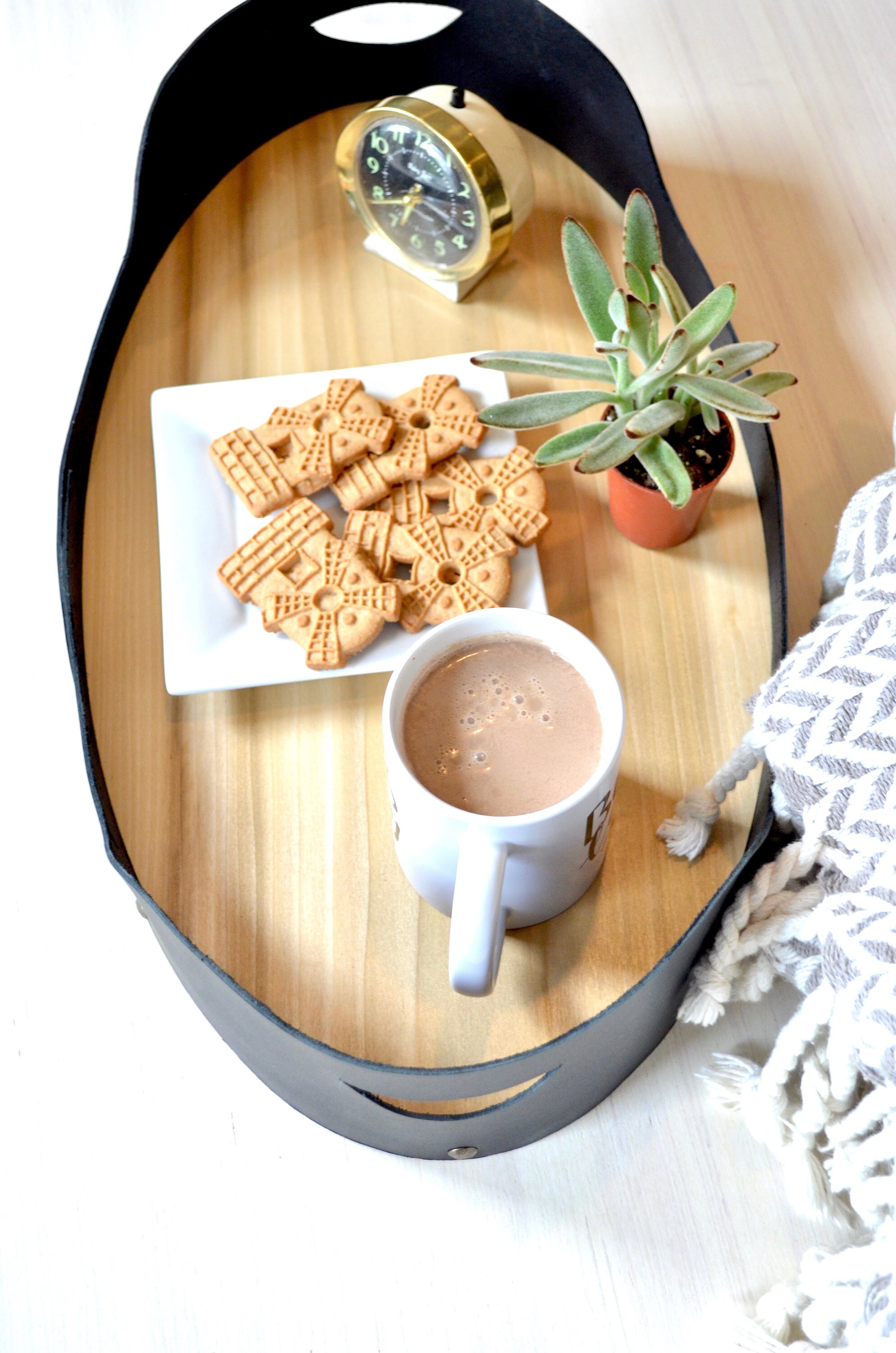 John dreamed up and created these himself (with his brother taking care of the woodcutting for him). From the idea to the finished products, these are all his handiwork! (I'm pretty proud!)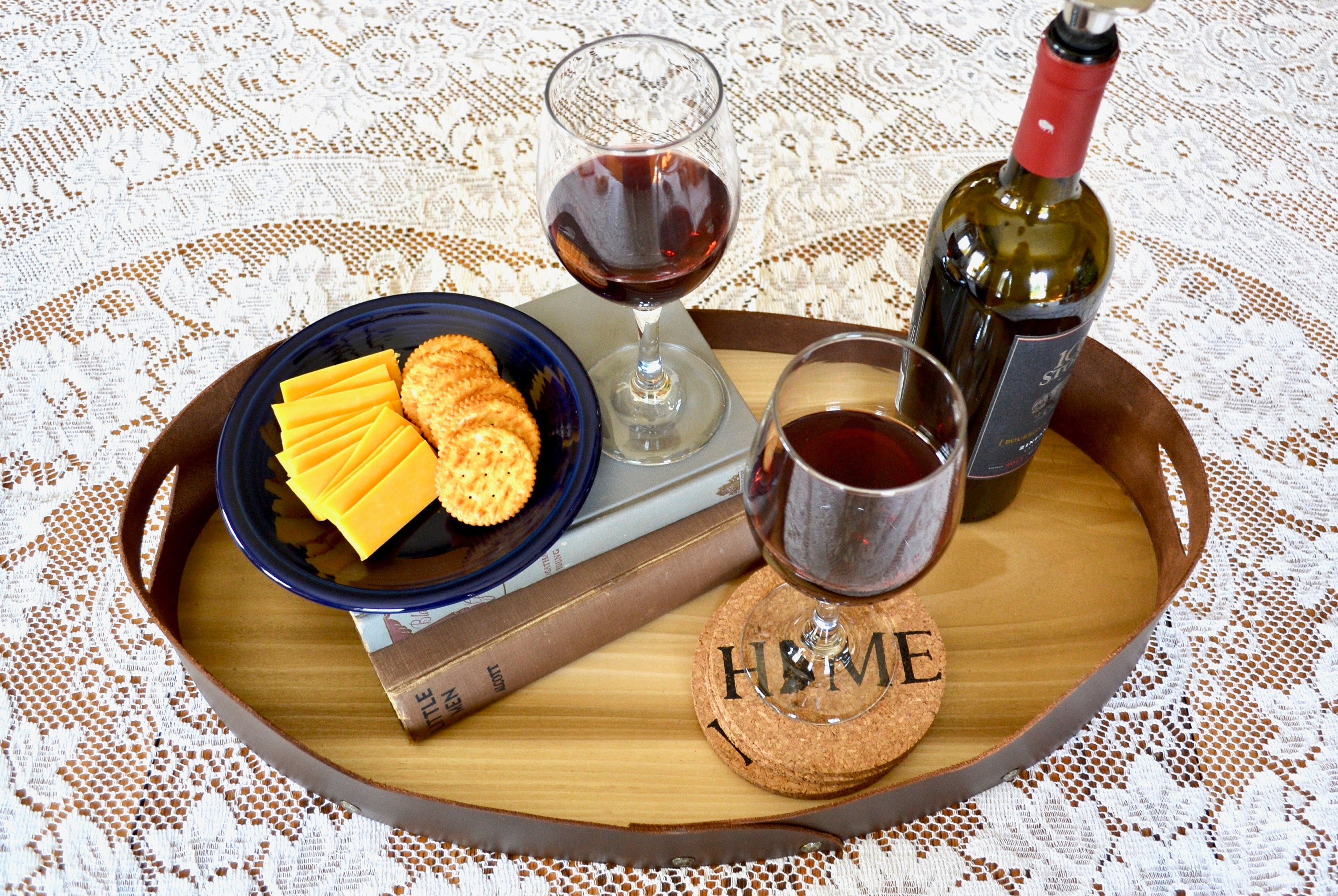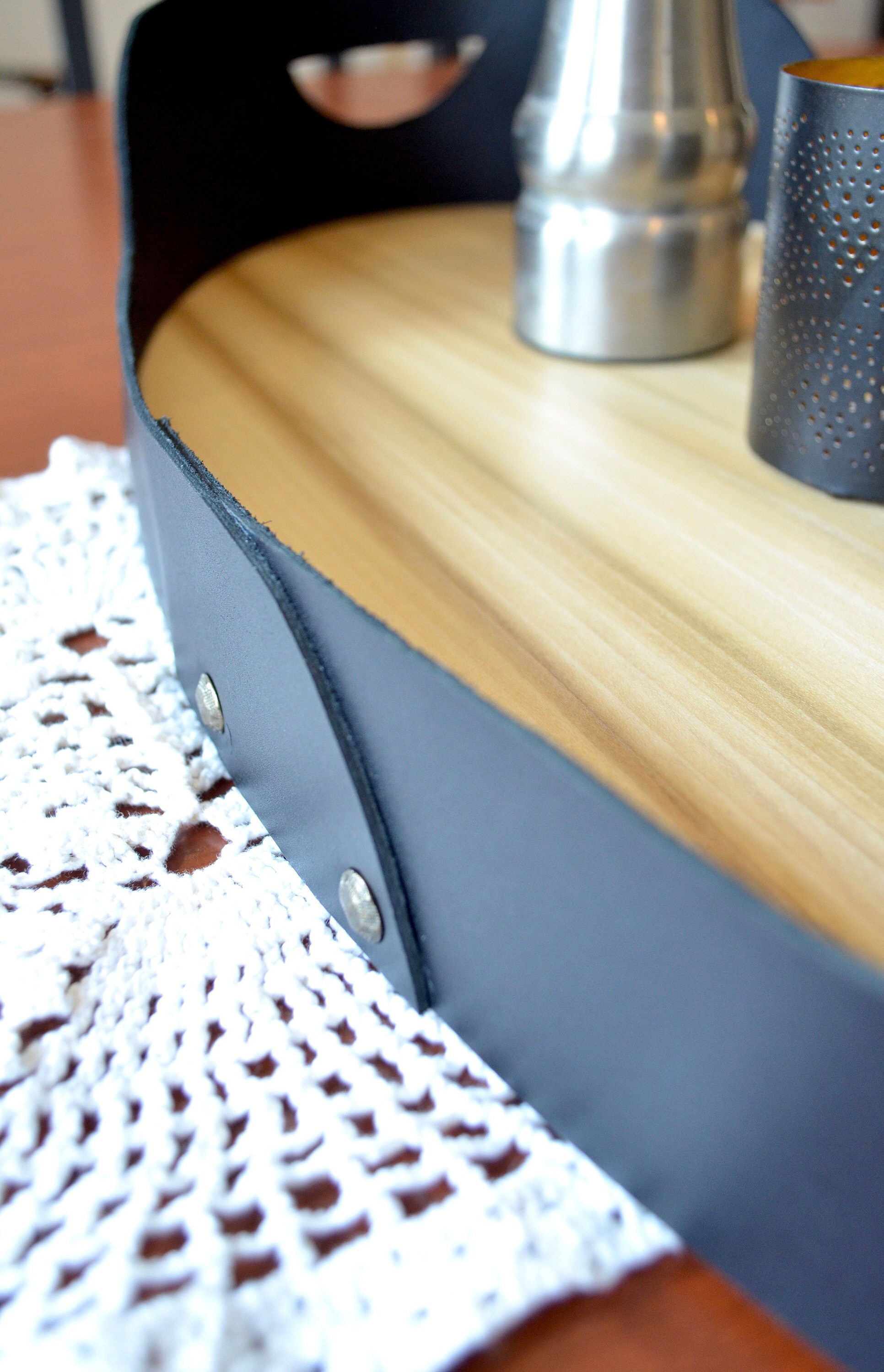 The side features a unique swept detail in the leather where the two ends of the piece join - he worked on this part for days to get it just right.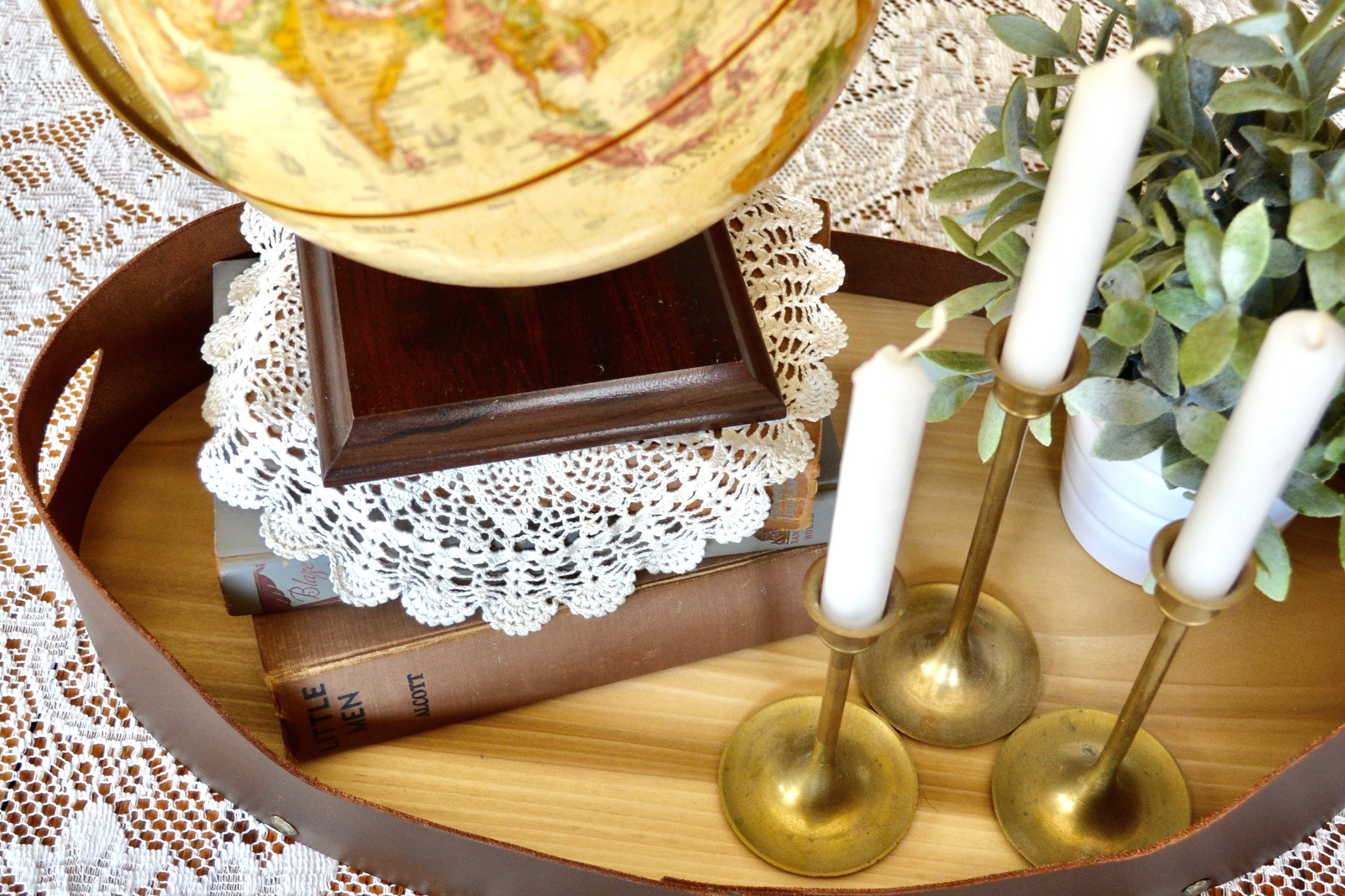 Each tray is made from a pairing of thick poplar wood for the base and a single piece of heavy weight leather for the edge and handles.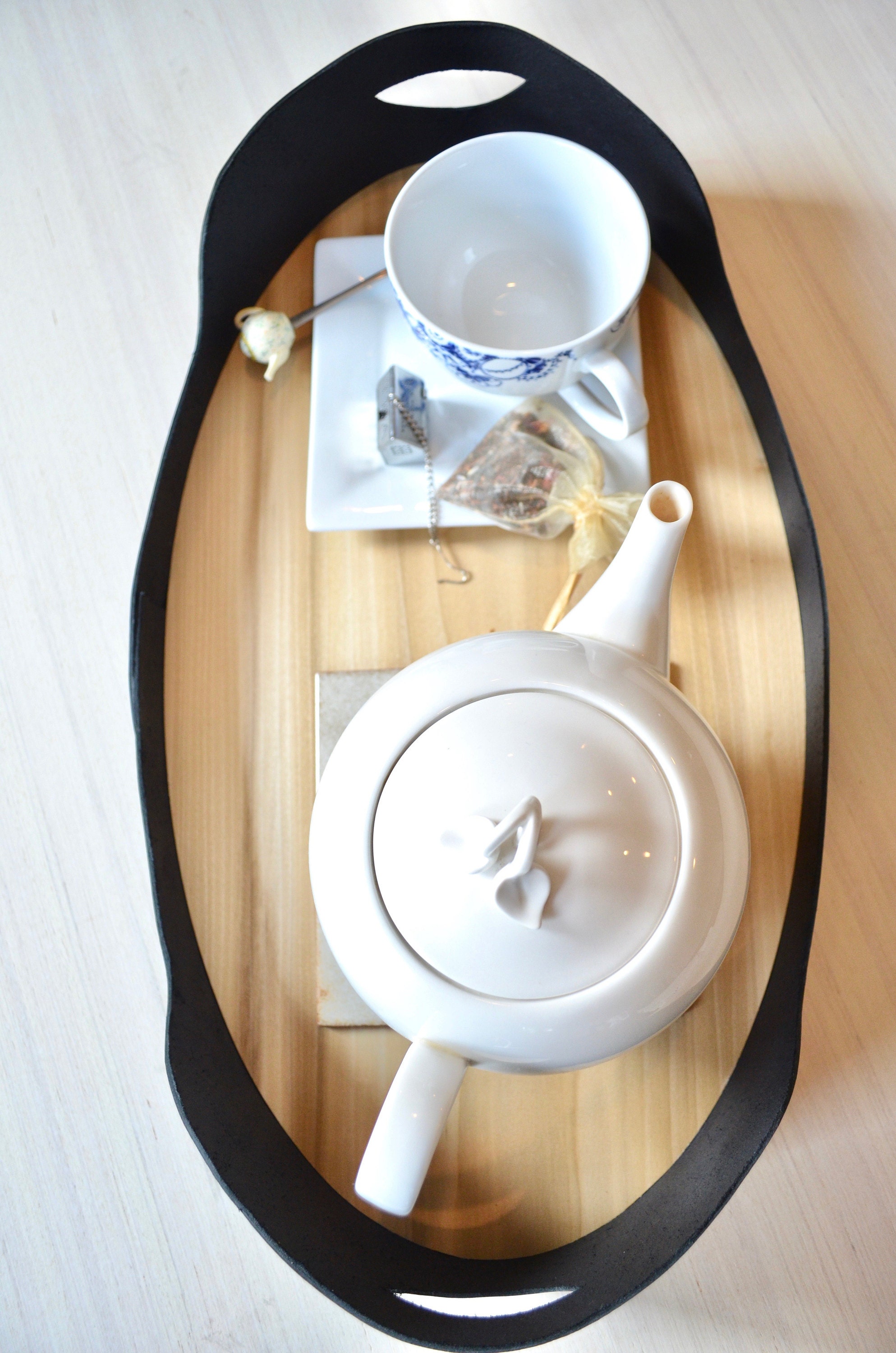 The handles are one piece with the leather, making each of these trays a unique, elegant and sturdy piece.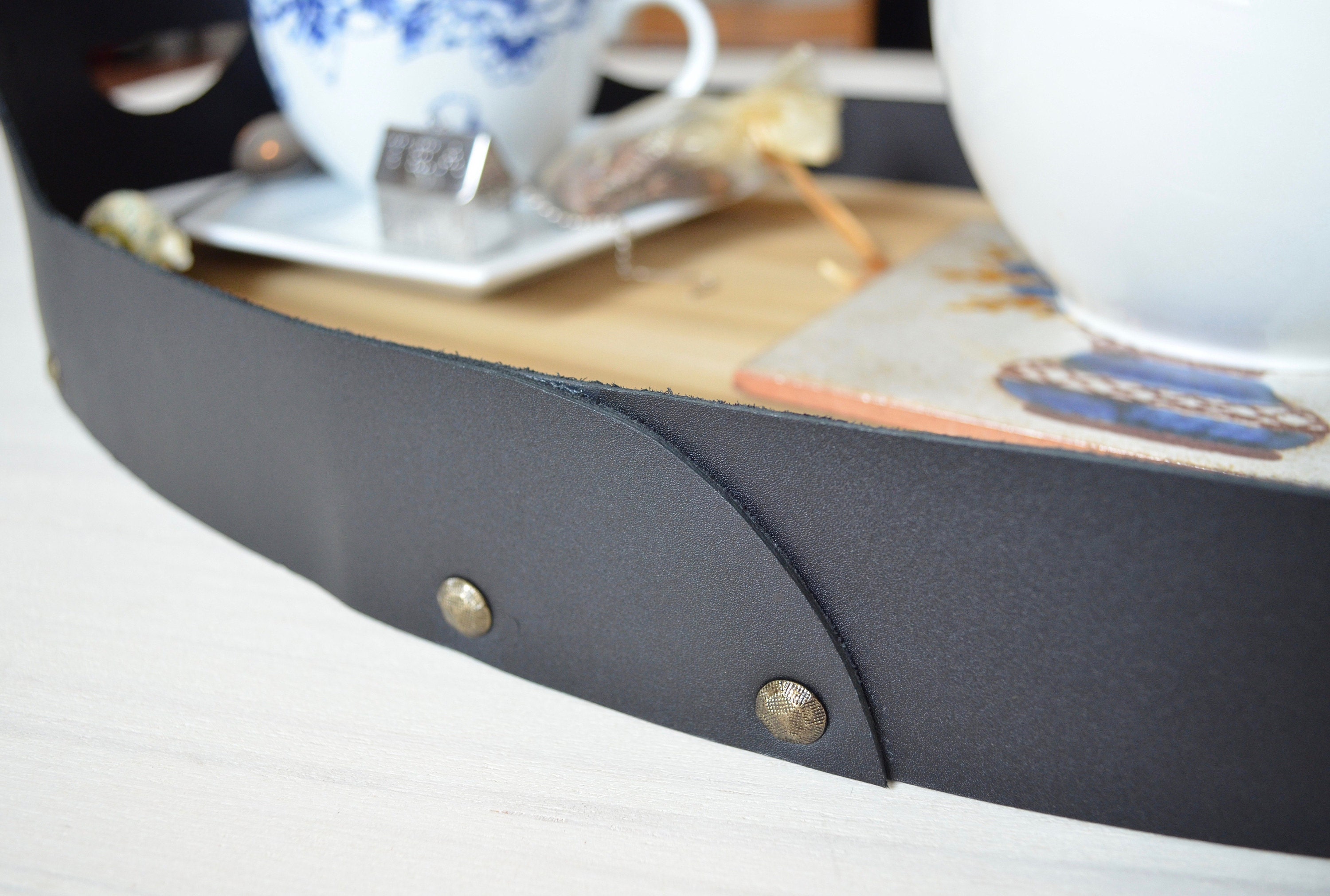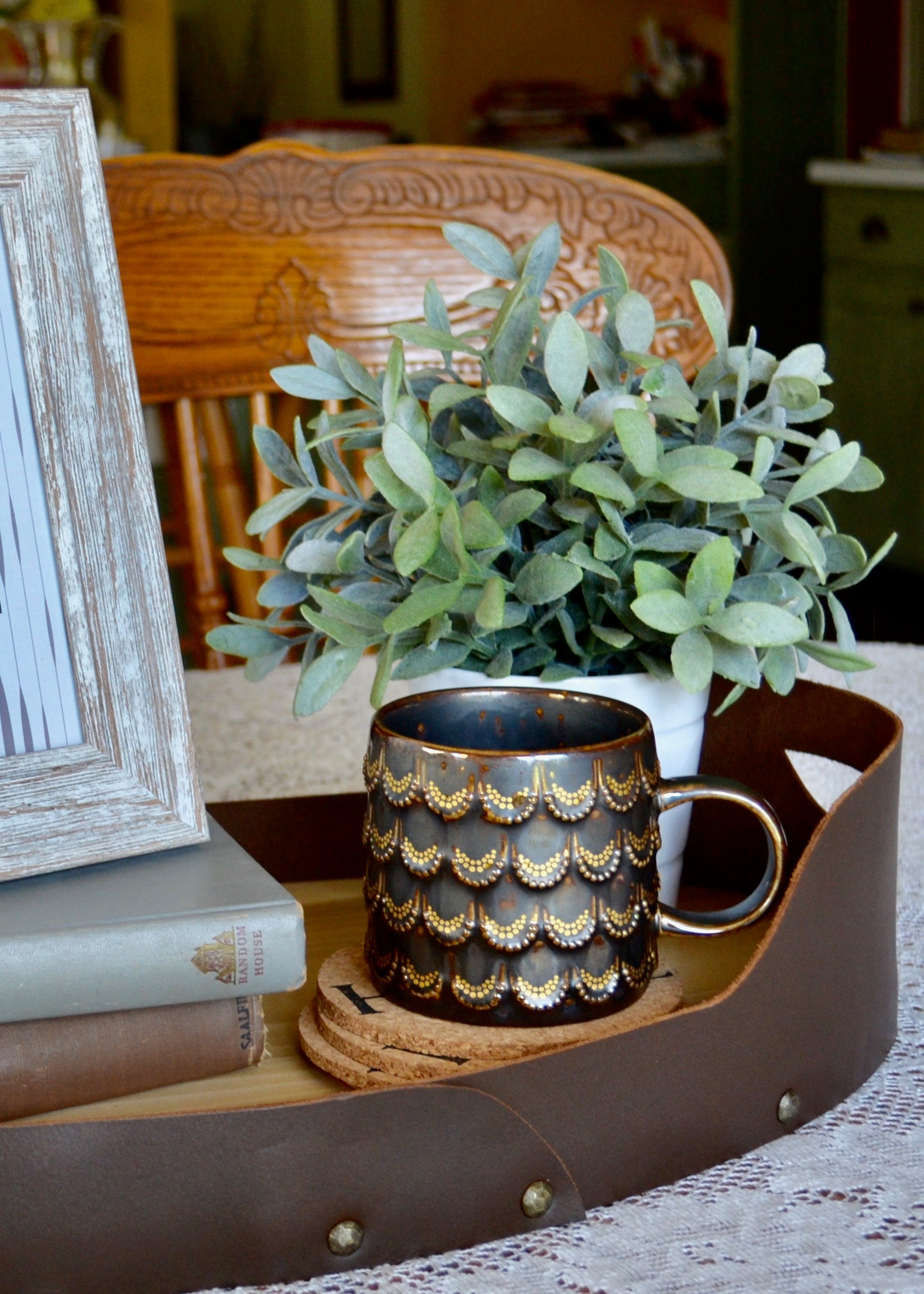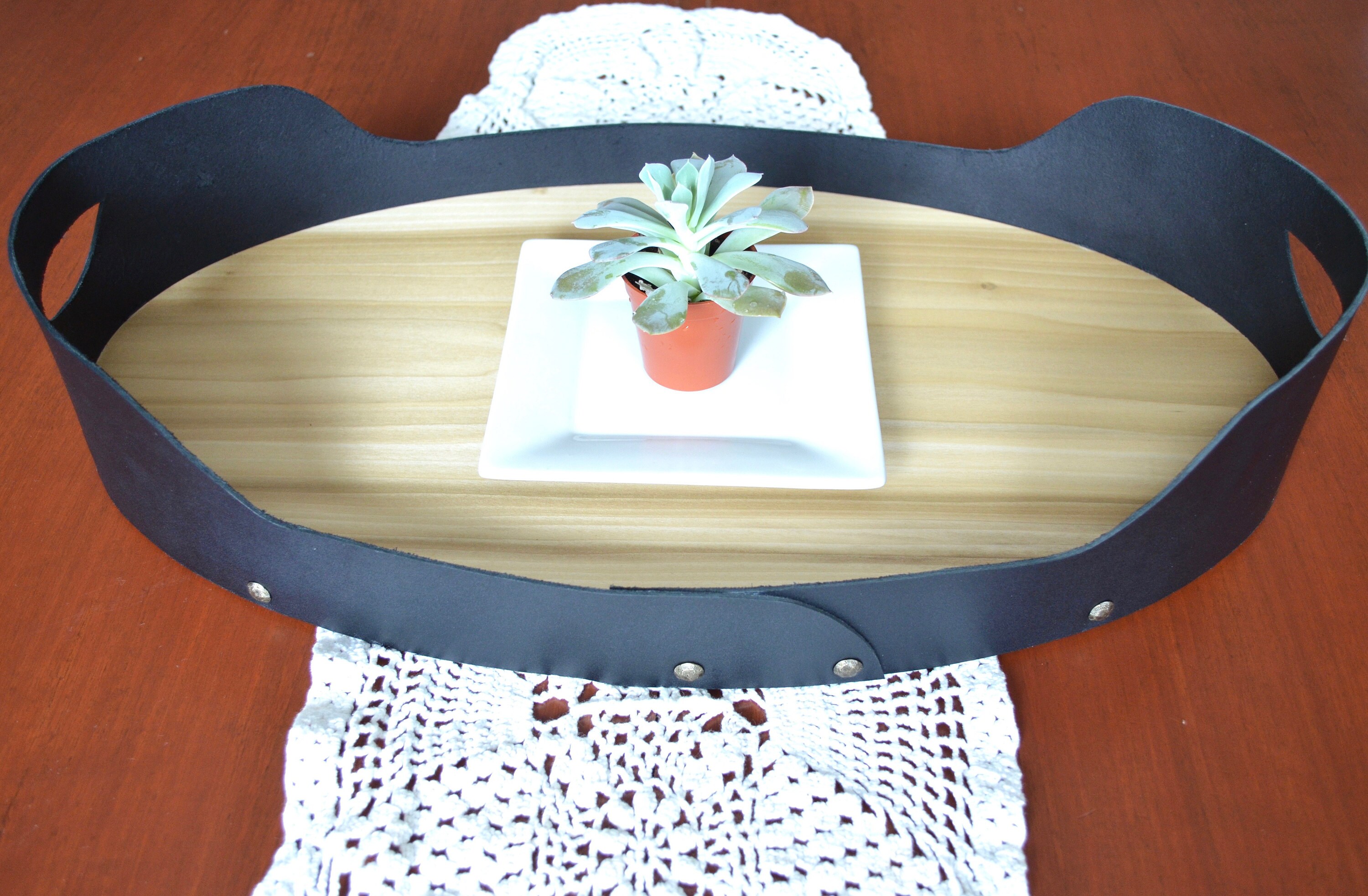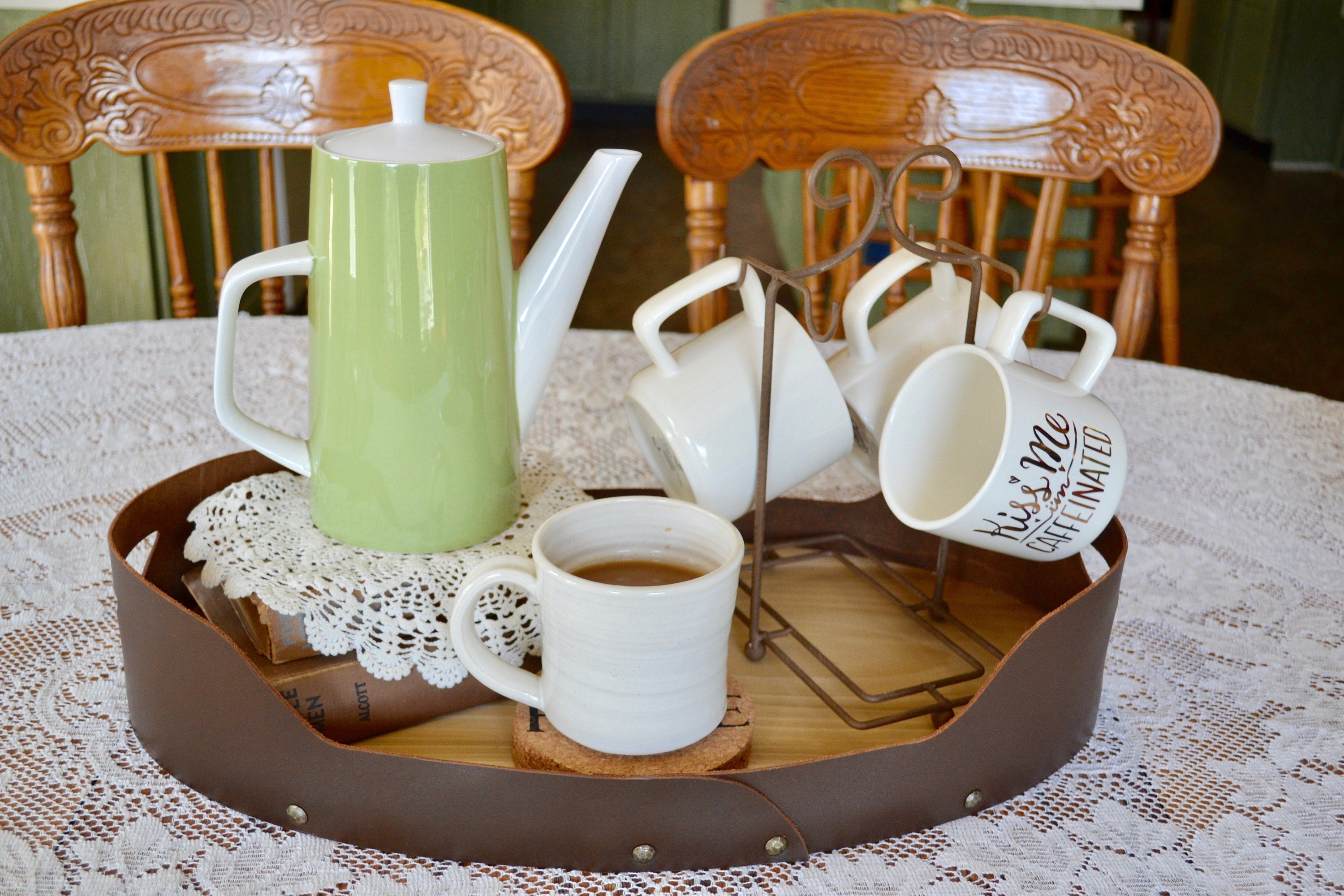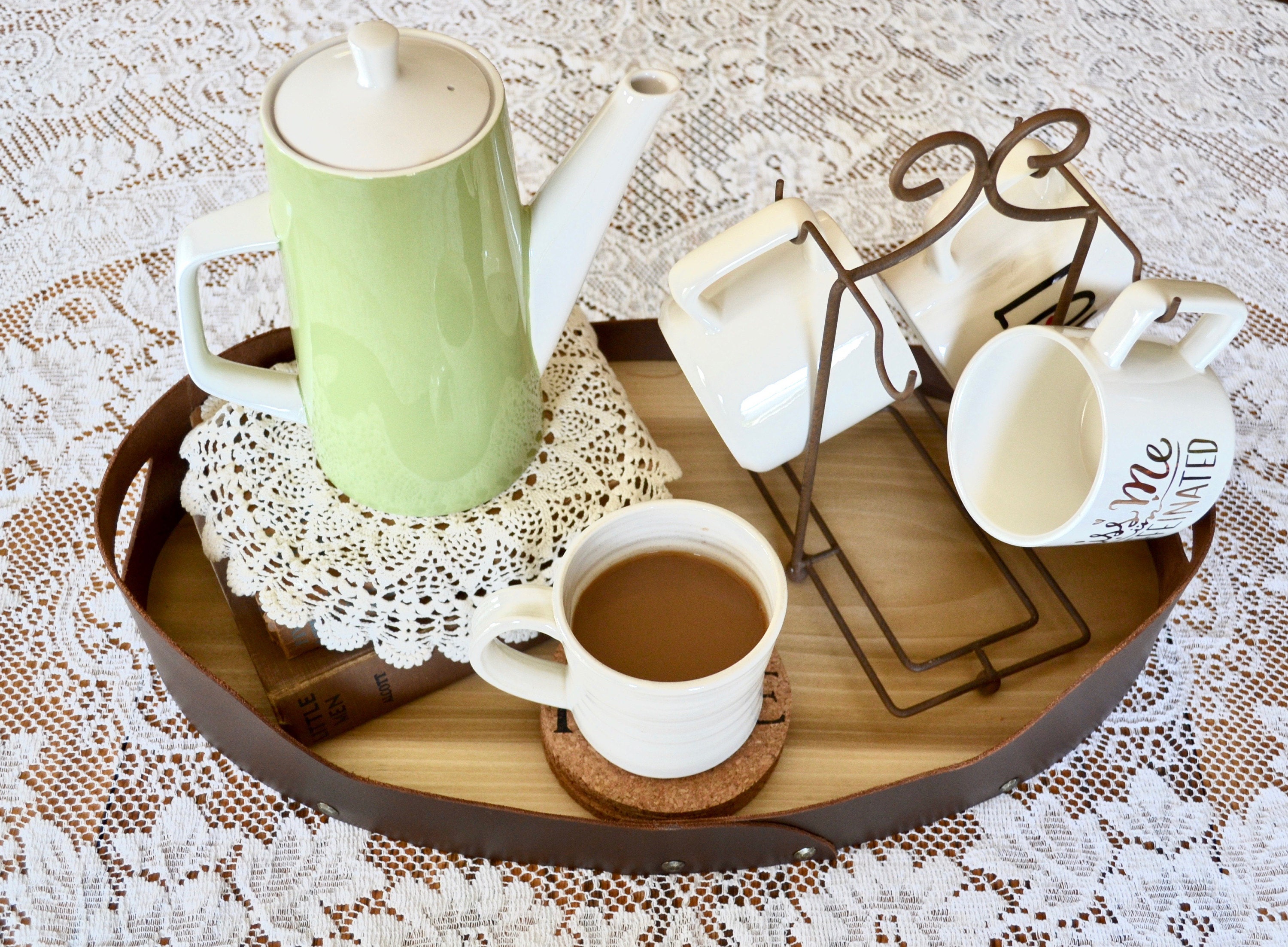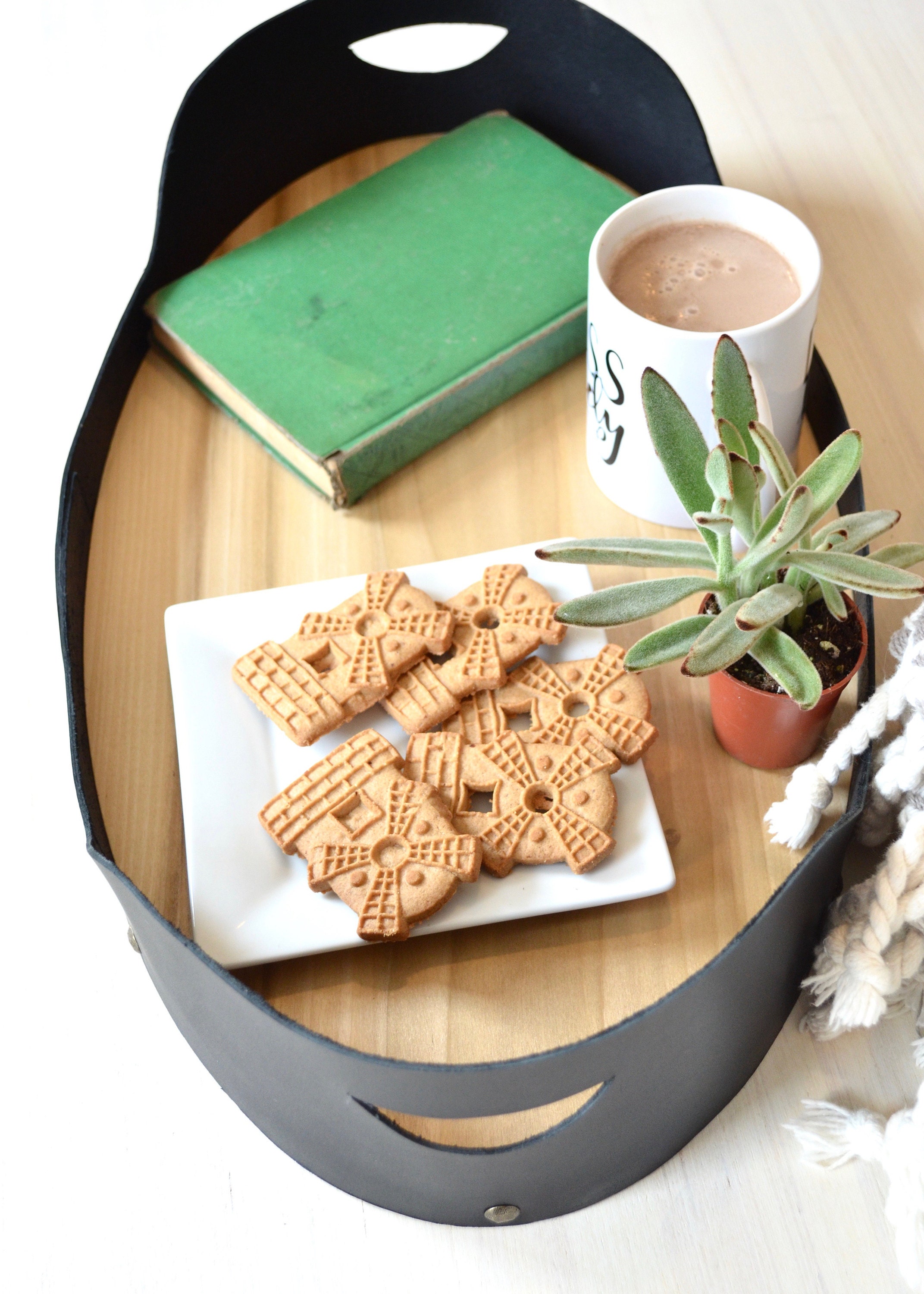 We've used the trays on our table as a centerpiece, as a breakfast tray, on our coffee table and as a serving tray so far. I'd love to put one of these on our entry table with one of the valets in it, a candle and a bunch of flowers. There are so many different ways these can by styled, so many ways they can be used!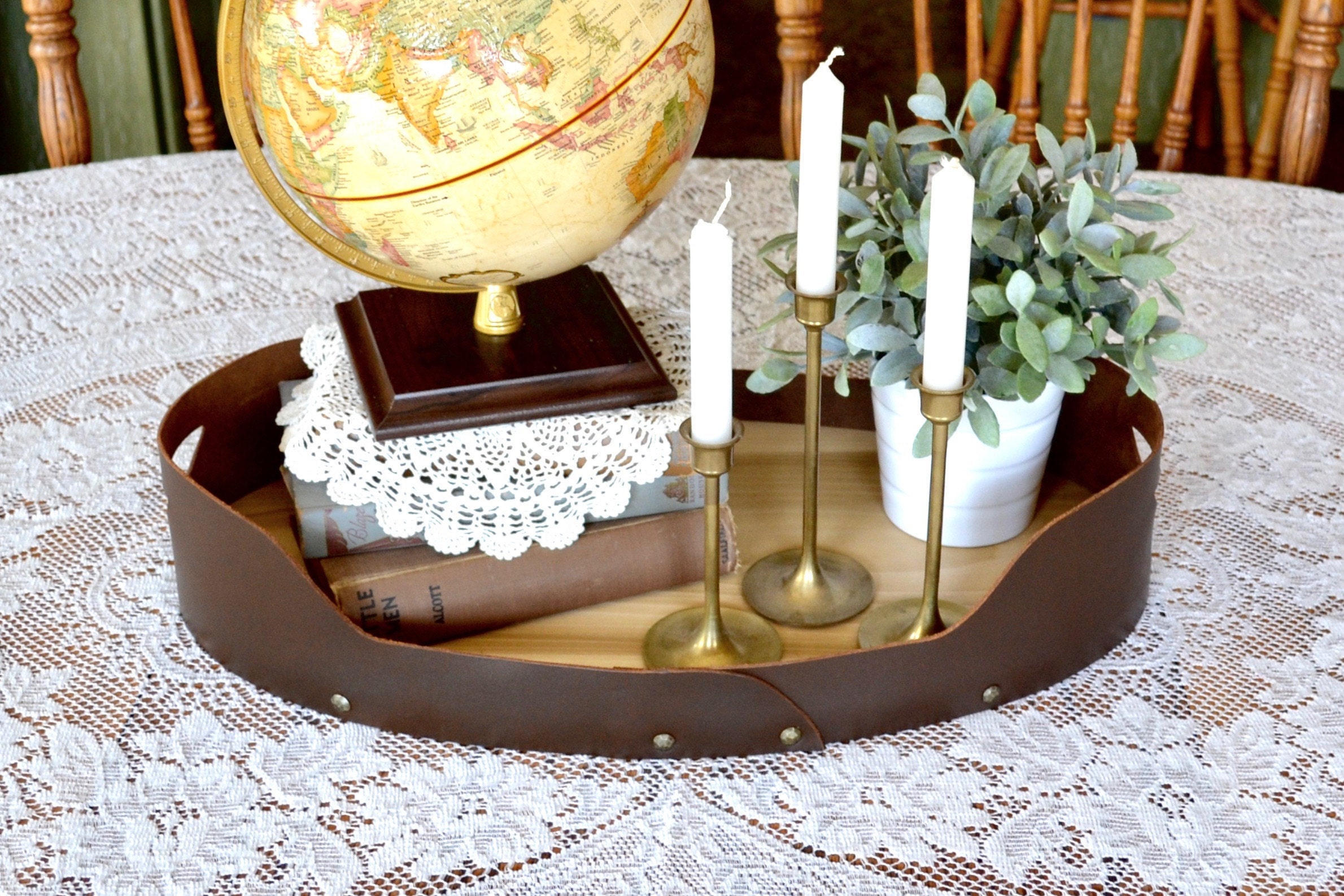 And because of the quality of the materials and the workmanship, they will withstand the test of time and are potential heirlooms for your family.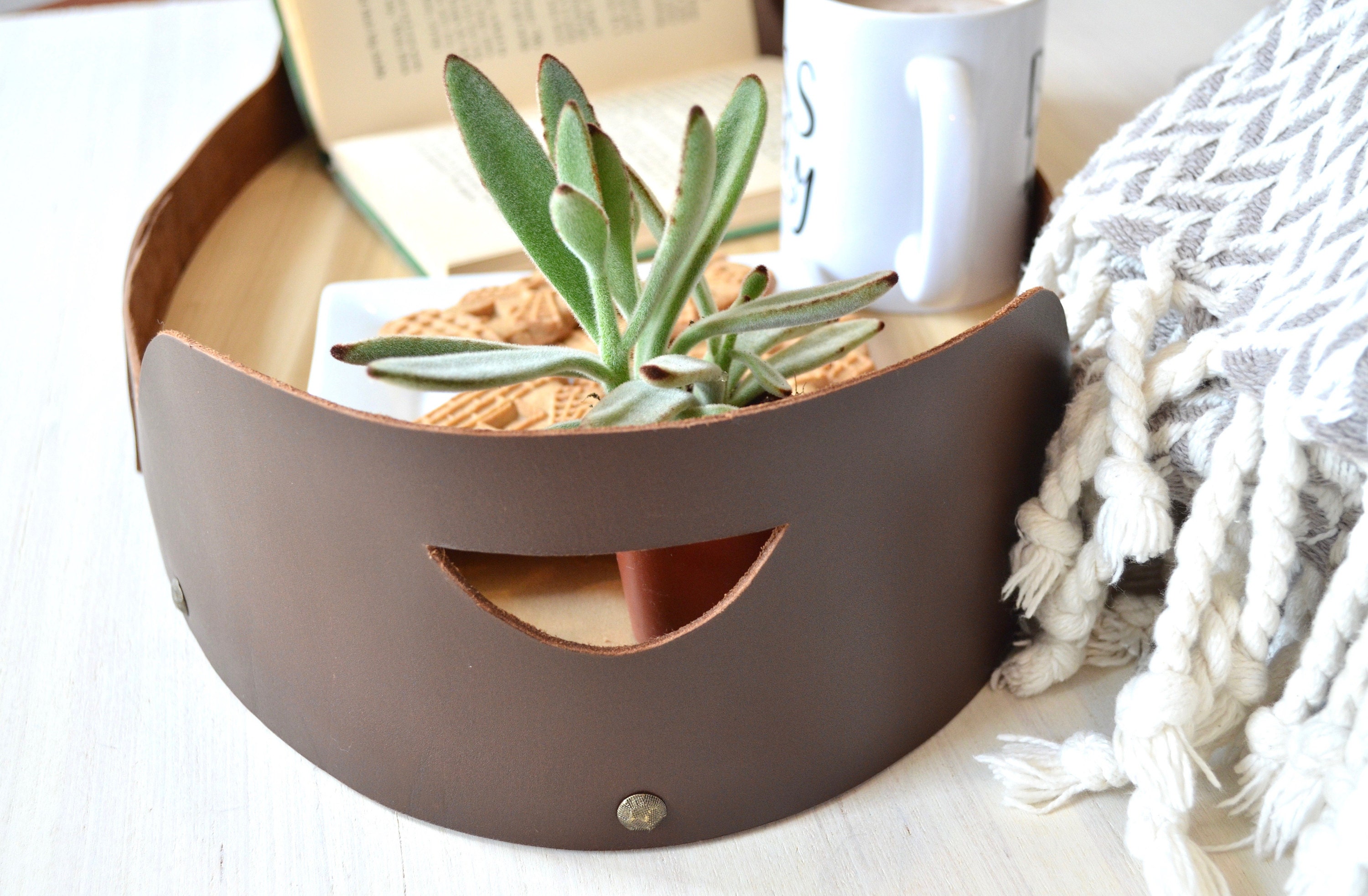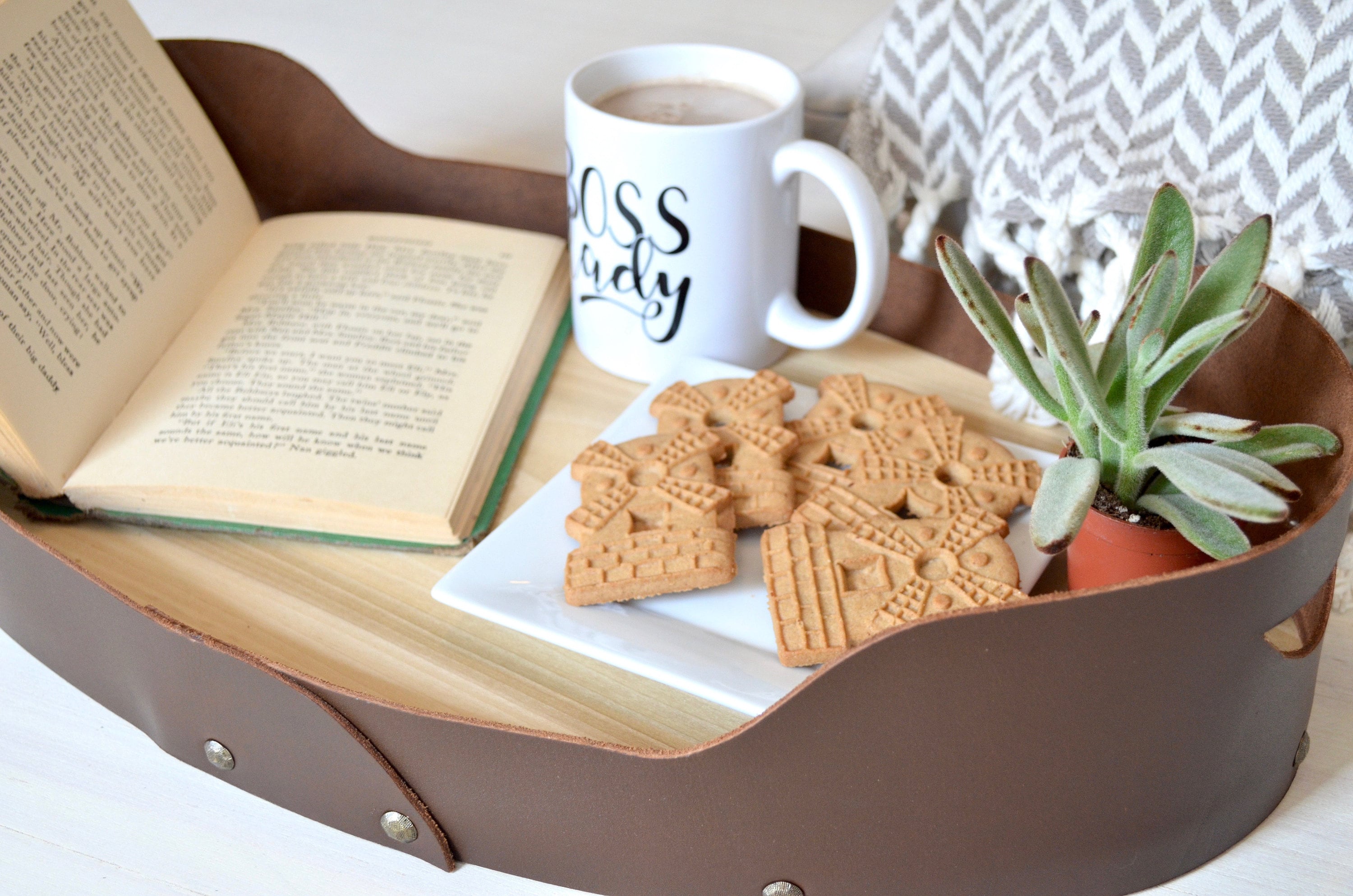 Tray details:
wood base made from solid .75" thick poplar, sealed to repel moisture.
available in black and brown leather.
leather is a single piece of full grain 5-6oz leather.
sides are tightly secured and attached with antique brass finish hardware.
Key measurements:
20" Long (50.8cm)
11.25" Wide (28.575cm)
4" High (10.16cm) (tallest point)