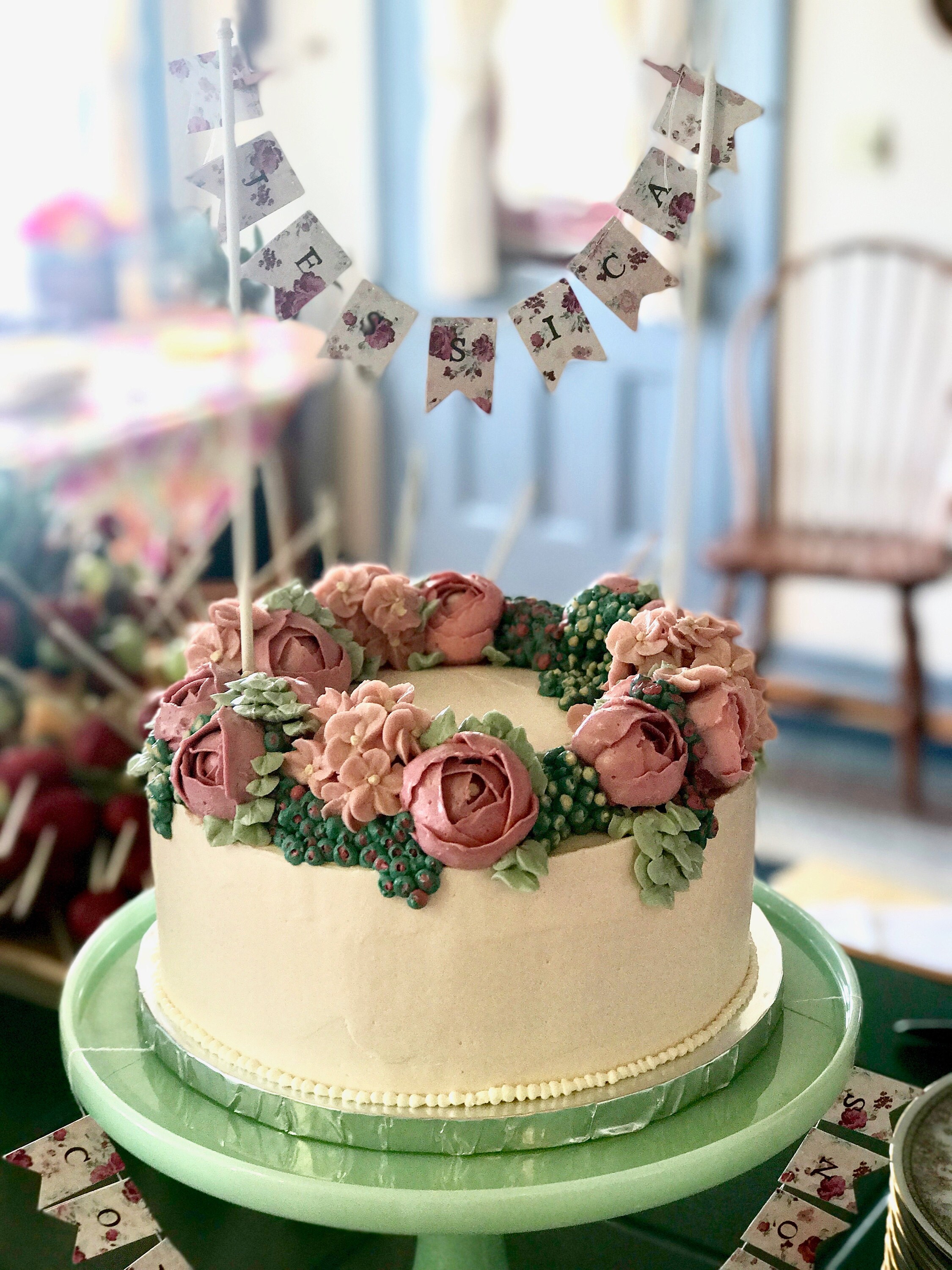 Huge thanks to Nanette G. for sharing the gorgeous cake she made - and topped with a custom version of our Rose Cake Bunting. It is stunning! 
Nanette shared a few more photos and a description of the cake on Instagram - it was a "Persian Love Cake of cardamom and pistachios, topped with rose water-infused buttercream peonies, hydrangeas and tiny rosebuds." Oh my goodness! The description is almost as amazing as the cake!!!
Thank you again Nanette for sharing!!!
Nanette requested a customized version of our cake banner, and we were so happy to oblige! If you'd like something similar, just ask.
product featured: Rose Bunting Cake Garland, personalized