This post has been a long time coming! Quite a while ago we had the privilege to make a variety of things for a baby girl who would be turning one, and her mama graciously shared photos of the special day for you to enjoy. 
Vanessa N. chose a color scheme of mint, glitter gold, blush pink and light coral for the day - so sweet!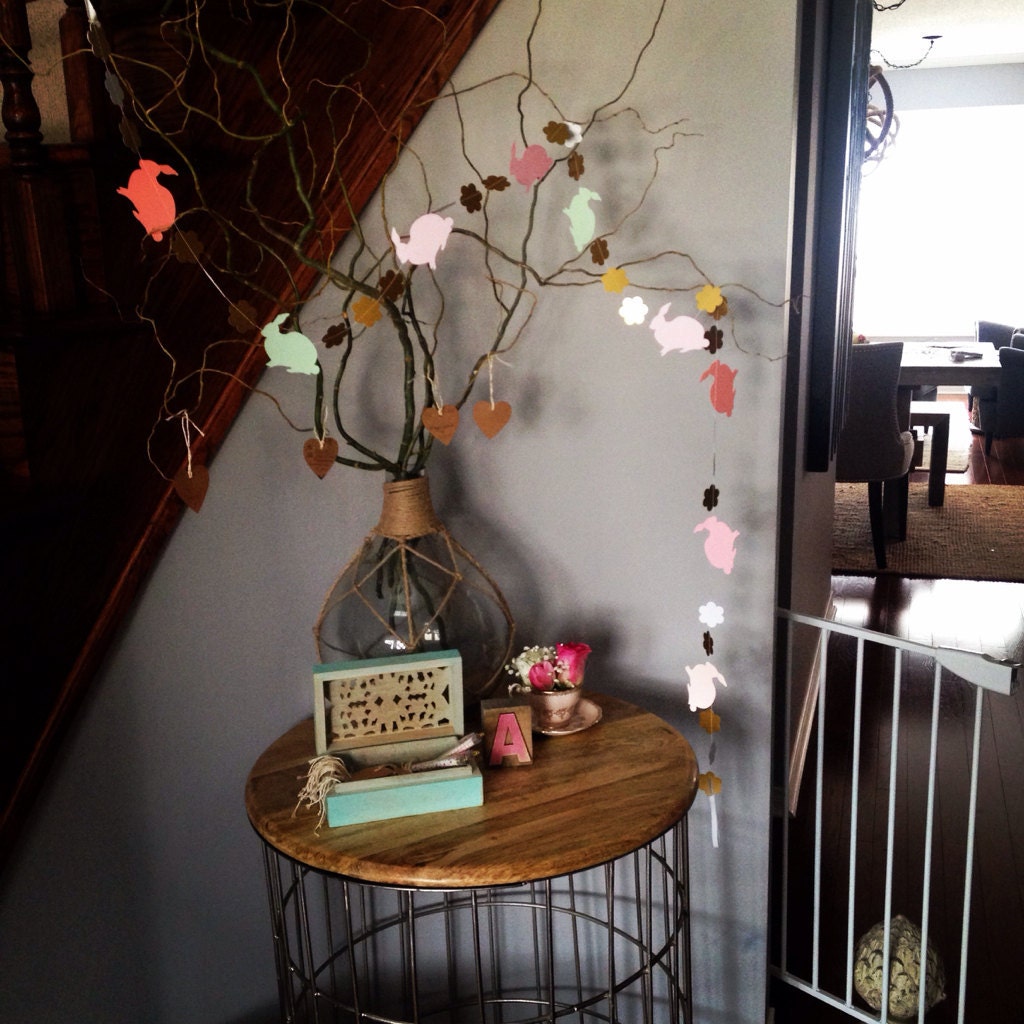 Vanessa requested a custom version of our Rabbit Garland, and it was gorgeous! We used the mint and pink colors for the bunnies, and gold for the flowers - swoon. I wanted to keep it for our girls' room! It was perfect for the Wishing Tree, though, and was a beautiful pop of color.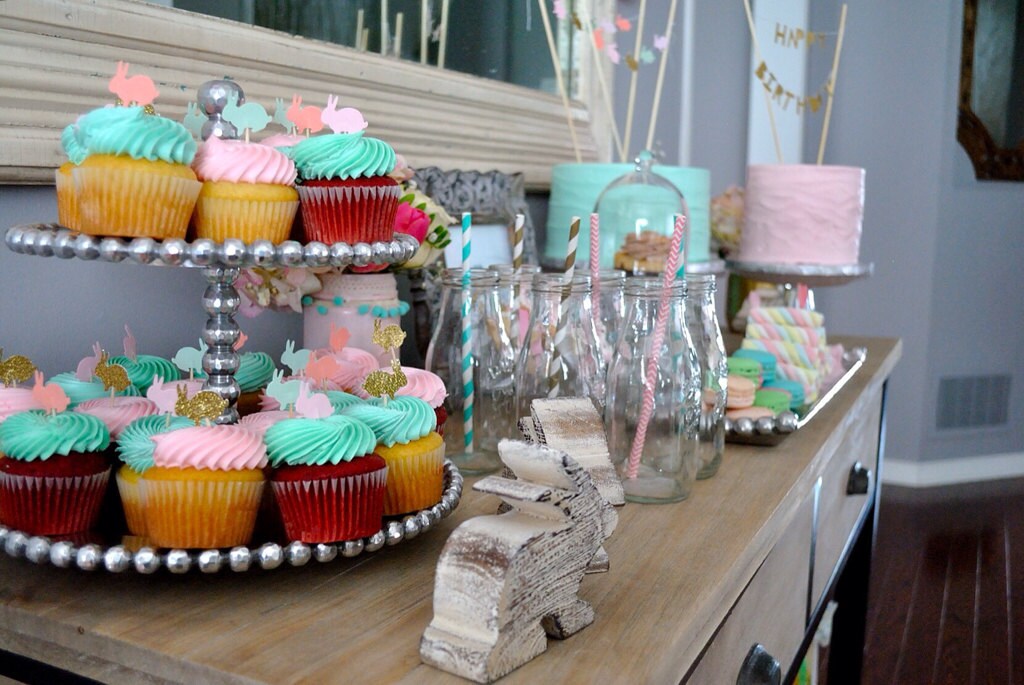 We made a bunch of our Bunny Cupcake Toppers in mint, blush, glitter gold and light coral, and they were adorable sitting atop of clouds of buttercream in coordinating colors!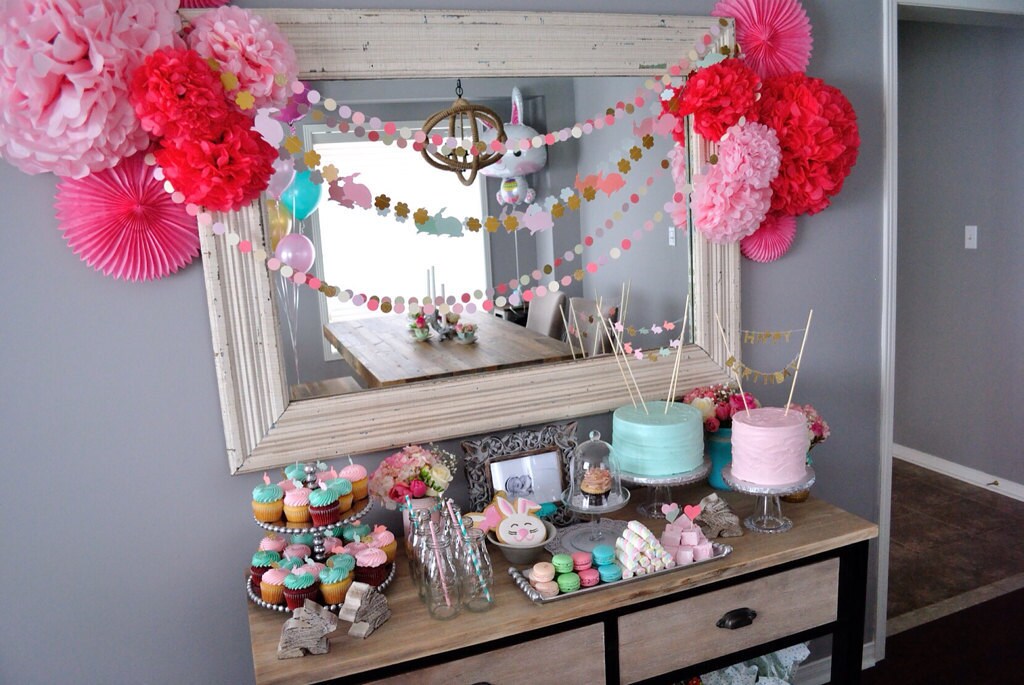 Vanessa hung another of the Rabbit Garlands and a Confetti Circles Garland between two clusters of tissue poms and fans over the dessert table and it turned the table into a stunning focal point. 
One of the birthday cakes sported a Bunny Cake Garland in custom colors to match the party, and the other a custom Happy Birthday Cake Banner.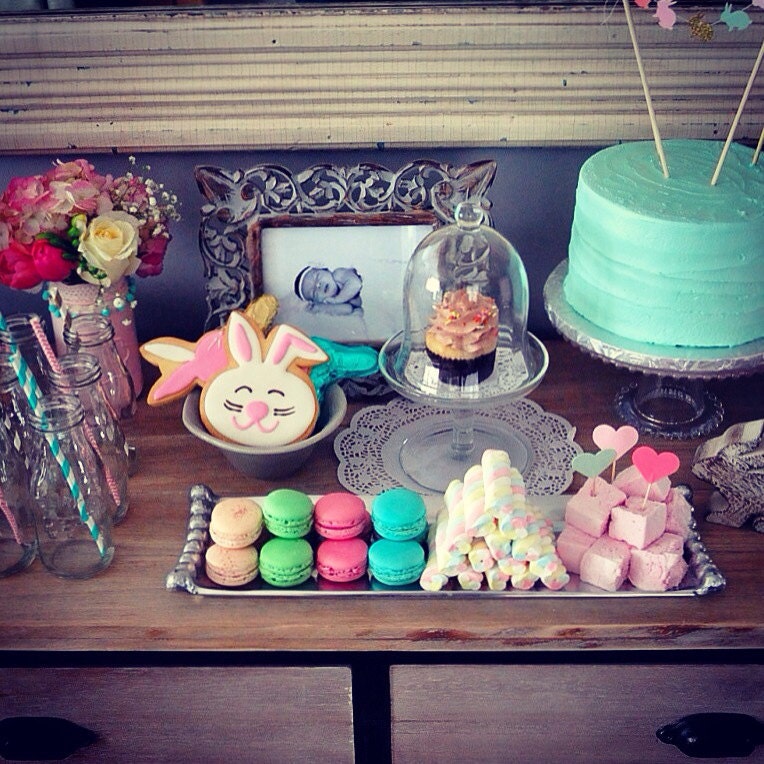 All the desserts were in the colors of the party - the Heart Cupcake Toppers were perfect to top the marshmallows! - and Vanessa even had gorgeously iced bunny cookies for the guests.
The details of this party are so thoughtful and adorable. Thank you, Vaness, for sharing!!!
Items featured: